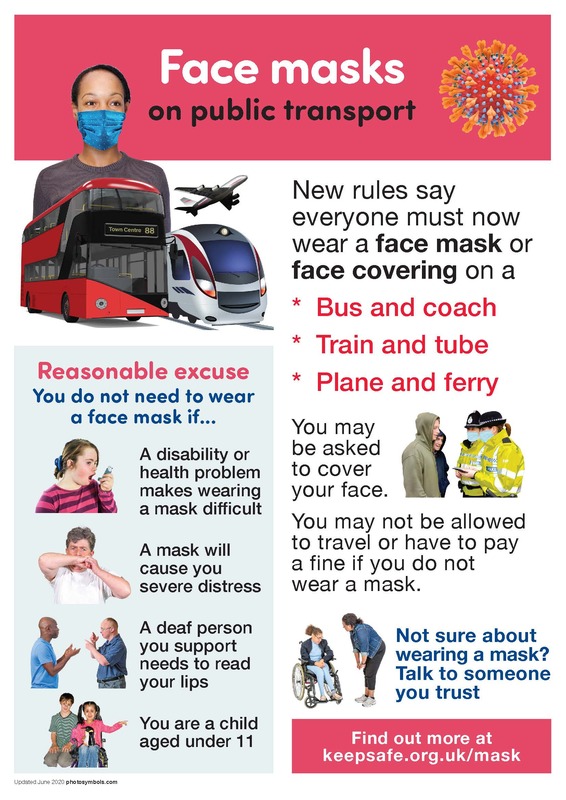 Face Masks
The Government have asked us to wear face coverings on public transport to help us all travel safely.
Public transport includes buses and trains. Taxis are not public transport, but some taxis may ask you to wear a face covering.
Are you exempt from wearing a face covering?
Some people can't wear a face mask or covering because of a disability or severe distress. Keepsafe have designed these D.I.Y cards to help deal with public situations that might happen.
New mask rules (opens external website)
Translated guidance
Doctors of the World are really pleased to be able to share with you Coronavirus (Covid 19) guidance for patients in 21 languages. So far we have: English, Albanian, Dari, French, Pashto, Portuguese, Bengali, Vietnamese, Kurdish Sorani, Mandarin, Hindi, Urdu, Spanish, Portuguese, Malayalam, Turkish and Farsi. Amharic, Tigrinya, Somali and Arabic coming soon!
Please find them here (opens a google drive)
The guidance is based on the government's updated advice and health information. We really hope it will help to ensure this important guidance reaches migrant and asylum-seeking communities in the UK.