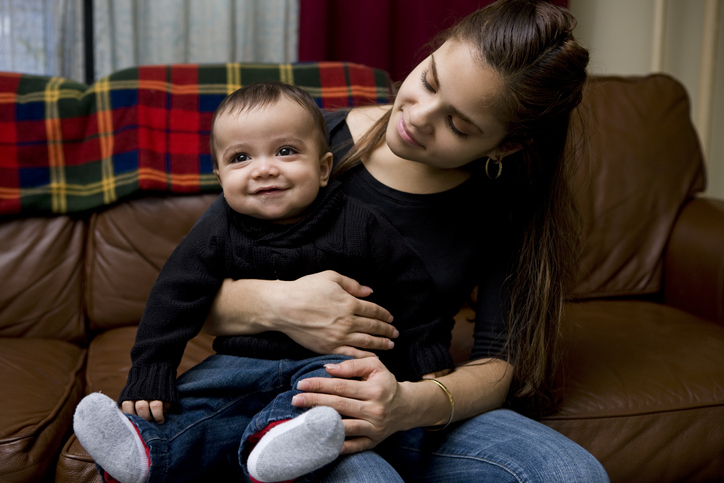 ​Being a new parent can be both a very happy experience and very scary at the same time. As with all new parents, you will have access to a full range of services from the NHS. This includes your GP, a midwifery service and health visiting service who will support you while you're pregnant and after your baby is born. Alongside this, there are additional services that we can offer through our Early Help services which can include groups where you meet other young mothers and fathers, crèche facilities where you can have short breaks to do some shopping for instance and parenting groups where you can learn more about being a parent. Young fathers can feel left out and our services are geared up to supporting them as much as we support young mothers.
If you do become a parent, we will prioritise our support to you with accessing children centres and networks of support so you don't feel isolated. We will also help you to access 15 hours of free child care when your child reaches two and 30 hours when they turn three years old. We can assign you a named worker in the children's centre to offer you and your child the best start in life.
For more information, please speak with your doctor, midwife, health visitor, personal adviser or social worker.
Cocoon, Care After Care
Cocoon, Care After Care provides financial and practical support to care experienced young adults across Hounslow, Richmond and Kingston boroughs. They also host the annual Cocoon Christmas Day event.
Examples of support include:
Funding driving lessons
A-Level tutoring
replacing broken appliances
furnishing flats
providing flooring
carrying out home repairs and garden maintenance
paying for vocational courses
equipment for studies
and bikes to travel to college
They have supported care leavers to access health and well-being services and assisted young parents with getting what they need for their children – from pushchairs to swimming lessons.
Grant applications
If you are a care leaver, or someone who supports a care leaver, and would like to make an application for support please email applications@cocooncareaftercare.org.uk