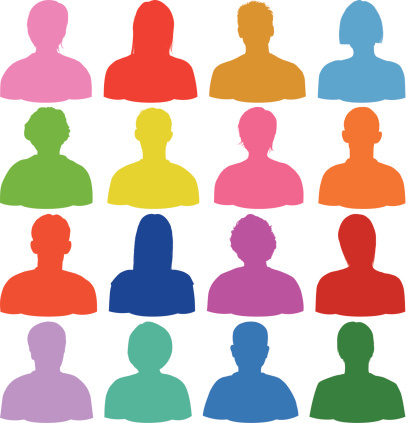 ​
Social workers and personal advisors
You will begin being supported around the time you turn 16 years, up to the age of 18 years, by a social worker in the Leaving Care Team who specialises in this area. This is to help you to develop your independent living skills through developing and updating your pathway plan.
The social worker is required to fulfil Kingston and Richmond Council's responsibility as your corporate parent. Your leaving care social worker is there to hear your voice and support you to think about your present and past, but also and, importantly, your future. Your social worker will work with you and the people who are important to you to ensure that you achieve the goals you set together. They need to ensure that you receive appropriate care, education and health services.
Your social worker needs to visit you face-to-face in your accommodation a minimum of once every six weeks, or three months if you have been living in your accommodation for over one year and there are no concerns about this accommodation. This will be agreed within your child in care review and will be the case until you turn 18 years, unless your circumstances change.
Your social worker will, as much as possible, work hard to meet your wishes and feelings, but sometimes they won't be able to give you everything that you want, particularly if they are concerned about your safety. The Leaving Care Team is there to support you to take control of your own future.
Personal Advisor
A personal advisor is an experienced worker who is not a social worker. Personal advisors have different backgrounds and qualifications, some of them in youth work. There is no one personal advisor qualification. The personal advisor is there to offer you support, advice, guidance and assistance to help you develop your independence.
You should see your personal advisor face-to-face a minimum of once every two months. Visits can also be less than every two months as specified in your pathway plan, but you can speak to them on the phone or by email more often than that. You can talk to your personal advisor about how often you'd like to see and speak to them. This is also specified in your pathway plan. Once you reach 21 years old, you can decide if you'd like to remain supported by your personal advisor up to age 25 years.
Your personal advisor can help you to access other support services that you might need. This may include mental health support, debt planning and budgeting, housing and accommodation, benefits and education. Personal advisors may not be able to provide this support to your directly, but they will help you to find someone who can. Personal advisors can support you with simple budgeting, but may refer for more specialised input if you are in debt and this is complex. Sometimes your personal advisor won't be able to provide you with something that you are asking for.
Just like social workers, personal advisors will review and update your pathway plan with you every six months.
Independent Reviewing Officers (IRO) and looked after children reviews
Every child and young person under the age of 18 years who is looked after must have a named independent reviewing officer (IRO). An IRO is an experienced senior social worker.
All young people who are looked after by their local authority are allocated an independent reviewing officer (IRO). They have an IRO whether they are the subject of a care order granted by the court, or accommodated with their parents' agreement (what is known as a 'Section 20' arrangement). Although they work for AfC, IRO's are based in a separate department from the social work teams, and this is how they bring independence in their work with you.
Your IRO is a qualified social worker and responsible for ensuring that your views are heard, and that the plans for you are good enough. They also check that everyone who works with you has completed all the tasks that have been agreed to keep you safe and well.
All looked after young people have looked after children reviews. These are regular meetings involving you and the people who are closely involved in your care, and where your progress is discussed.
Your views on all aspects of your life are very important, and your IRO will meet with you before the review to ensure they understand your thoughts and feelings, possibly giving your views about venue etc. We encourage you to be as fully involved in your reviews as you can, and to chair your review meetings should you wish to do so. Otherwise your IRO will chair the meeting, and following this will write a record of the meeting and decisions that were made there.
What does my Independent Reviewing Officer do?
It is their job to:
chair your review meeting, or help you chair it if you prefer
see you on your own before your review meeting
check that your care plan is right for you, and get it changed it if it isn't
make sure you have your say about what is happening
make sure that everyone listens to what you have to say and considers it carefully when they are making decisions
make sure important people in your life like your parents and family have their say
check that everyone is doing what they are supposed to
check that there are clear plans for your future
check that you know how to make a complaint
check that you know how to request further support if it is needed, such as asking for an advocate (someone who can speak on your behalf).
What is my looked after review?
A review is a meeting to see how you are getting on.
Your parents, social worker and carers will usually all be invited to the meeting. The review is a chance to talk about what has been happening and what plans are being made for you while you are being looked after.
Your first review meeting happens when you have been looked after for 20 days. There will be a second review meeting after three months and then every six months after that. There can be more meetings if you need them, including when you move to a new home. You stop having reviews when you turn 18 years.
What is My Say?
My Say is an on-line questionnaire that asks you some questions about where you live, school or college, friends, your health and the things you like doing. Completing the questionnaire really helps everyone make the right plans for you together with you.
Your "My Say" questionnaire will go to your Independent Reviewing Officer to make sure that you are being listened to, and will help everyone make the right decisions in your review.