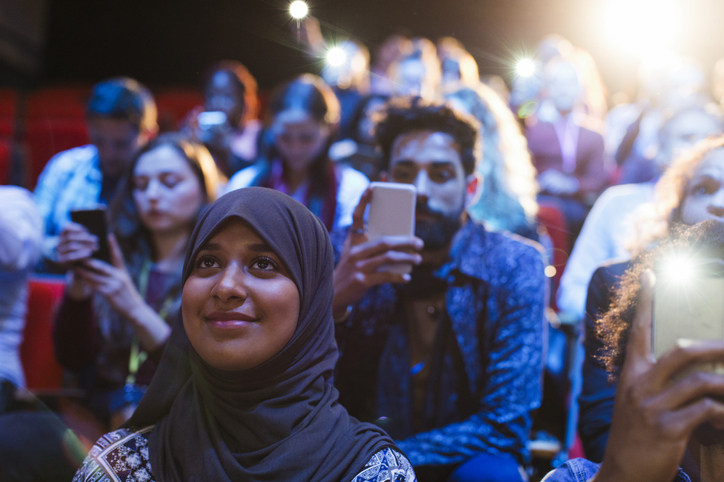 ​There are so many opportunities to do interesting and fun things that don't cost a lot or are even free. Keep checking back on this page for ideas of places to find out about free and low cost events.
National Saturday Clubs

If you are aged 13–16 you could receive expert tuition in exciting and inspiring subjects – for free. Joining a Saturday Club is a unique chance to learn new skills and meet people who can introduce you to further education and career opportunities. There is no testing and the aim is to focus on a subject you love.

Saturday Clubs take place in universities, colleges and cultural institutions equipped with resources that are not typically available in schools. Club Members also have the opportunity to meet industry professionals who can share information and personal perspectives on the world of work.

A Saturday Club is a place to make new friends and take part in trips to London (or other major city) and a national exhibition of Club Members' work. By participating in a Saturday Club, young people can discover their potential and develop ideas in a creative environment.

Find out about Saturday Clubs in London locations, including Kingston University and the University of West London



THE ROSE COLLECTIVE (Rose Theatre Kingston)


The Rose Collective will launch in Jan 2020.

We are looking for ten young people, aged 14-19, with an interest in one or more of the following areas: Acting, Writing, Directing, Movement, Film, Lighting, Sound, Costume, Make-up, Set, Props, Stage Management.

The Rose Collective will bring together young people from a range of backgrounds and interests to form a small-scale theatre company based with the Rose Theatre from June - July 2020. Meeting weekly, the group will have access to training direct from industry experts, explore new avenues of theatre and collaborate to create a final major project/production open to the public in June 2020.

If you are interested in the programme, please get in touch with Verity Richards at the Rose Theatre

Email: VerityR@rosetheatrekingston.org and we will let you know when the programme is open for applications.
Somerset House Creative Careers Academy offers London Living Wage work placements and skills development to talented young people who are under-represented in the creative and cultural sector. We aim to support diverse new talent emerging into the sector.

Somerset House Young People's programme run a series of events exclusively for young people, from artist led workshops exploring contemporary themes to skills based practical sessions. They are especially committed to engaging those who are not currently in formal education or may have limited access to creative opportunities. The young people's programme primarily for those aged 16 - 21 provides opportunities to those making career choices and those looking to develop work experience and creative specialisms.
​
Free lectures in London​

There are many opportunities to attend free public lectures in London on, local, national and global topics covering; British Culture, Sport, Landscape, Disease, Money, Science, Nature, Philosophy, and just about anything you can think of.

Institutions that have regular programmes of lectures and talks that you can attend for free.
Eventbrite is a website where you can find information about lots of different events and activities in locally and in London.

Follow "Five Things Under a Fiver to Do This Week" on Eventbrite
​Cheap theatre tickets

The Entry Pass gets you £5 tickets to every single show at the National Theatre, plus access to exclusive workshops and discounts at their cafes and bookshops. You can even bring a friend who doesn't have one along for £7.50.

Aged between 14 and 25? Sign up to Young Barbican and get discounted access to theatre, film, art and more. Tickets are priced between £5 and £15, with no booking fees.

A great scheme for those wanting to see Shakespeare for less. You can get £5 tickets for RSC shows in Stratford-upon-Avon and in London, plus if you see five you get a sixth one free.

The Open Air Theatre have dedicated events for their BREEZE members, with £10 tickets on offer for special evenings, as well as selling preview tickets for £10. They've also included a discount at their bar and barbecue.

You can also get £10 tickets at the Young Vic if you're under 26. Plus they extend the offer to full time students too.

The tiny Donmar Warehouse offers entirely FREE tickets to young people aged 25 and under. With no catch. All you need to do is sign up to the email alerts.

Aged between 16 and 30? You qualify for Hampstead Theatre's Downstairs Club, which offers £5 ticket to shows on in the theatre downstairs. It's free to join too.

If you want to get out of London for a day trip, you could do a lot worse than heading to Chichester, where you can get tickets for £5.00 if you're aged between 16 and 25 by joining the free Prologue scheme. Members also get access to exclusive events.

A charity that provides masterclasses, apprenticeships and other opportunities for everyone ages 16 to 30, Masterclass also has a range of ticket offers for members to make use of.

Mousetrap is a theatre education charity whose aim is to bring theatre to disadvantaged young people. As part of this they run two schemes - C145 for 15-18 year olds, with £5 tickets for a variety of shows and WestEnd4£10, which is for 19 to 23 year olds.

Another one for the under-25s- you can get £5 ticket to any production in the Almeida's new season, at a selection of performances throughout the run. You need to book online using the UNDER25 code.

English National Opera (ENO) is open to you if you're aged 16-30, or if you're in full time education, and you can get £30 stalls seats, £20 dress circle or £10 upper circle seats. You can also bring a friend for the same price, regardless of age, and get half-price programmes.

Under-26's and students get £5 off standard tickets in the theatre and £2.50 off tickets in the studioYou also get 10% discount at the bar as well as food and drink promotions.

The Kilburn venue also offers £10 tickets to under-26's for a variety of their shows - simply set up a user account with your date of birth and enter the promotional code on booking.