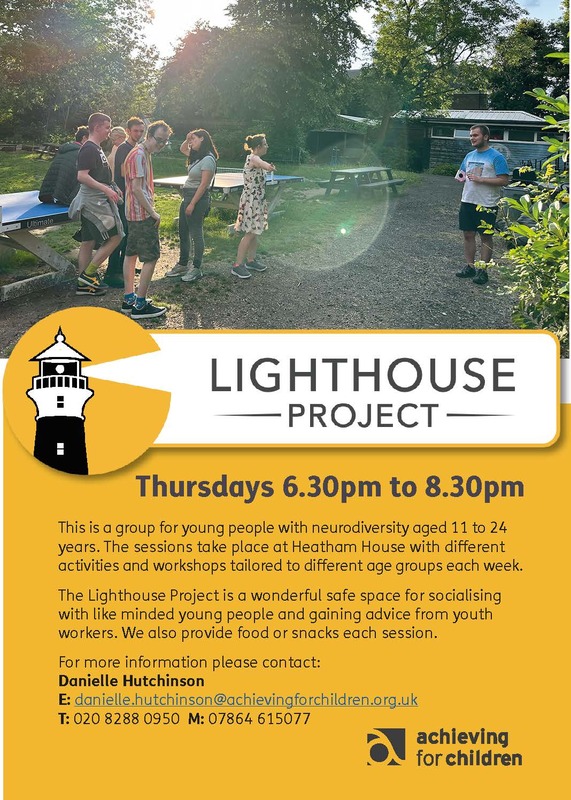 This is a group for young people with neurodiversity aged 11 to 24 years old. Based at Heatham House, we have the use of all the amazing facilities from outdoor sports areas to art rooms and video games. Each week we play team games and often get our heads stuck into group art projects and more. The Lighthouse Project is a wonderful safe space for socialising with like-minded young people and gaining advice from youth workers.
Before a young person attends the lighthouse we ask that you make contact with staff so we can ensure the correct support is put in place for your child. We also have a separate membership forms for Lighthouse which collects some more information about their additional or medical needs in order for us to best support your child.
The sessions are every Thursday evening 6:30 to 8:30pm for mixed ages 11 to 24 years and involve activities such as; games, quizzes, sports, art, tie-dye, movie nights and much more! We also go on occasional trips and run great holiday programmes.
We also provide food or snacks each session.
Contact us

Danielle Hutchinson
The Lighthouse Project Lead Youth Worker
Email: heathamhouse@achievingforchildren.org.uk
Phone: 020 8288 0950 / 07864 615077