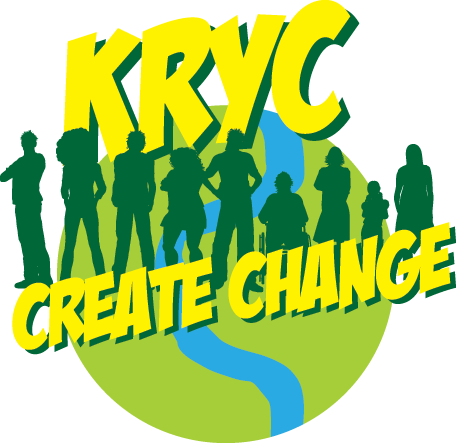 ​We at the Youth Council are really excited to present the Richmond Climate Change Youth Fund to you!
If you're aged 11 to 19 and live or go to school in Richmond, you can apply for money from the Youth Council's Richmond Climate Change Youth Fund, which is supported by Achieving for Children and Richmond Council.
What is the Richmond Climate Change Youth Fund?
The Richmond Climate Change Fund is a fund for young people aged 11 to 19 to apply for to develop their projects ideas that tackle the issue of climate change.
When you can apply for the fund?
We're holding one round of applications from April to June 2021. This means you can apply for the Climate Change Youth Fund between 1 April and 30 June.
Apply for up to £1,500 from the Richmond Climate Change Youth Fund
You can only apply for this funding if you:
Are aged 11 to 19 and live or go to school in the borough of Richmond
Have an adult sponsor (eg. teacher or youth worker) that can support you with your project
There will be a maximum limit of £1,500 per application. We want to fund as many projects as we can, so please make your bid realistic and only ask for the funding you need.
We at the Youth Council have tried to make the application form as straightforward as possible, but it does need full information and a breakdown of planned expenditure (how much money you plan to spend on the project) with quotations. Also any person or organisation quoting for workshops or who will be working with you must have a current Enhanced Disclosure (DBS) check. This is important to keep all young people who are involved in your project safe.
Before you click on the link below to start completing your application, you will need to have the following information:
Full breakdown of the costs of your project
Name of your adult sponsor (youth worker / teacher)
Name of your headteacher / lead youth worker
We strongly advise you to complete the application form with your supporting adult.
As an alternative to completing one part of the form you have the option to upload a two minute video describing your project. You can find out more about this in the form.
Apply here

You can complete the application here (opens in a new window)
What you can apply for
You can apply for funding for a wide range of activities or opportunities that improve young people's awareness and knowledge on climate change to bring about positive change in their behavior towards climate change.
All projects must focus on one or more of the following areas:
Energy efficiency and water saving
Air quality (travel)
Waste and recycling
Re-using / re-purposing / fast fashion
How you choose to interpret these topics is up to you. We are looking for new and exciting and innovative project ideas, so get thinking and applying!
If your project is successfully funded, then you will be required to attend a Climate Change conference in February 2022 to showcase your work.
Next steps after you've applied
Once you've submitted your application, it will go before the Youth Climate Change Fund Panel. The panel is made up of young people from the Youth Council, our Member of Youth Parliament for Richmond and supported by our youth workers. Panel members will receive training on dealing with applications and allocating funds to provide new youth activities and initiatives.
All shortlisted applicants will then be invited to present their project to the panel.