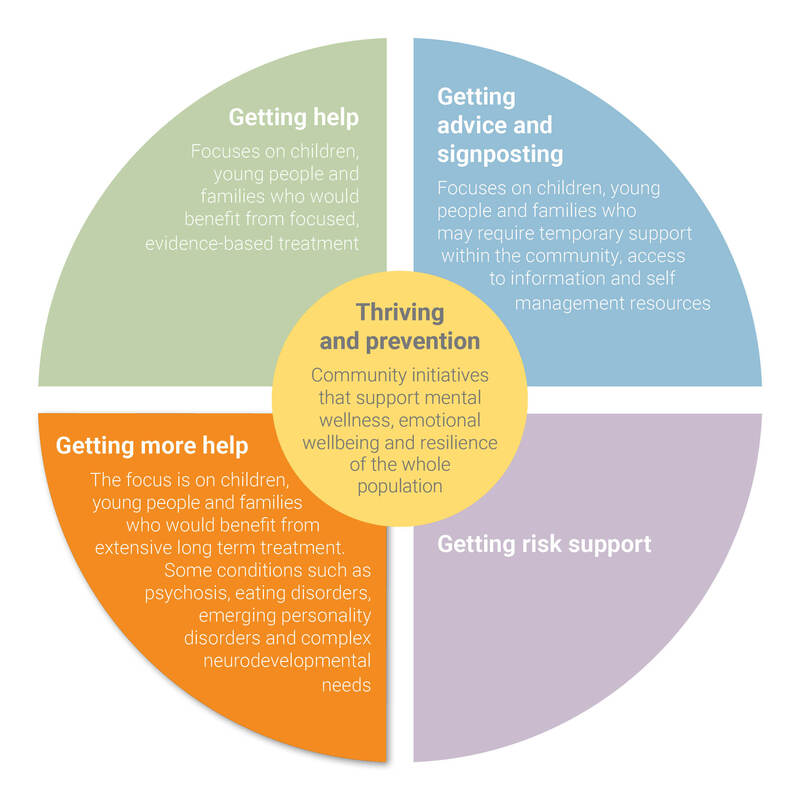 The focus is on children, young people and families who would benefit from extensive long term treatment. Some conditions such as psychosis, eating disorders, emerging personality disorders and complex neurodevelopmental needs.

Kingston CAMHS is a Tier 3 service and offers assessment and treatment to children and young people with a range of moderate to severe mental health problems. Where appropriate a combination of approaches is used in line with the young person's needs and
as agreed with the family through care planning. The service is accessed via the local authority Single Point of Access (SPA) (opens a new window) by phone or by using the online referral form (suitable for referrals in either borough).