​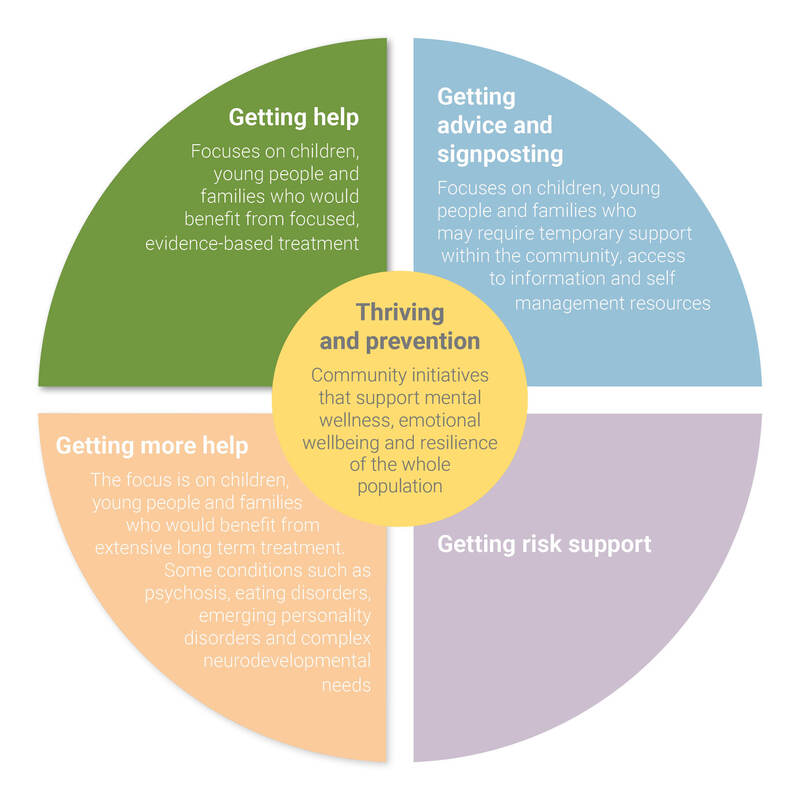 Focuses on children, young people and families who would benefit from focused, evidence based treatment
Mental Health Support Teams (MHST) in schools

Many schools in our boroughs have their own wellbeing support available for students such as counsellors or therapists. Please ask at school if there is anyone available to support you.

A small number of schools in Kingston and Richmond have their own Mental Health Support Team, you can learn more about this work and check which schools this is available in your school (opens a new window). If your school is listed then speak to the Mental Health Lead in school.
Other Services
Kooth is an online counselling service (opens a new window) now available to children and young people between the ages of 11 to 22 years, across South West London.
If a young person lives or goes to school in Richmond borough they can access Relate counselling either through CAMHS Single Point of Access (SPA) (opens a new window) or contact them through the Relate website ( opens a new window) or Phone: 0333 320 2206 or Email: admin@relatelondonsw.org
Off The Record counselling service (opens a new window) is for those who live, work or study in Richmond borough.

Off the Record at Skylarks

Off the Record also provide counselling services young people aged 11 - 25 with any additional needs (opens a new window) who live, work or study in the borough of Richmond. These sessions are paid for by Skylarks.
Support, counselling and understanding through bereavement for children, young people and adults is available from The Saying Goodbye Project which is part of Kingston Bereavement Service (opens a new window)
Safer Space Project.This project works with 5 to 16 year old's who have been affected by Domestic Abuse or Violence, this can include hearing or seeing domestic abuse occur. Phone: 020 8547 6046 and email: saferspace@victimsupport.org.uk
The Wild Mind Project (opens a new window) offers free local wellbeing programmes through creative and nature-based activities for children aged 10 years and over, young people and their families.
Dose of Nature (opens a new window) works with people with mental health problems and the general population in south west London including Richmond, encouraging everyone to connect with nature in order to improve their mental wellbeing. They offer:

nature prescriptions
Group Therapy
workshops

They offer a number of opportunities, presentations and programmes, promoting the mental health benefits of engaging with nature, and appropriate for children and young people of all ages, including sessions for:


• new parents with babies and toddlers
• pre-school children
• primary school children
• secondary school students
• sixth-form students