​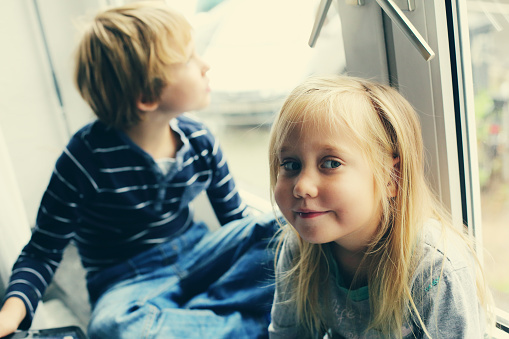 ​
Kingston and Richmond out of school childcare providers believe that all children have the right to play together no matter what disability or additional needs they have, so we all adopt a positive, 'can do' attitude to make sure that:
All children are respected and valued as individuals.
We listen to individual children and the choices they make. All children come to us to play and have fun with their peers. We treat each child with fairness according to individual needs. Children and staff don't just talk to each other; we use pictures, gestures, symbols, facial expressions. We encourage children to play in all activities, make reasonable adaptations to give every child that opportunity. Most importantly, we welcome all children equally & make playing & having fun the first priority.
The Inclusion Development Officer role is:
To enable children and young people who have disabilities to access mainstream settings and out of school activities, and specifically to increase leisure and sports activities arranged around the needs of children and young people.
Provide support, advice, training and the aiming high additional support funding (where appropriate) to mainstream providers to increase and maintain the inclusion of children and young people who have disabilities within these settings. This would include the recruitment of additional staff to enhance ratios and all aspects of disability inclusion.
What is Aiming High Additional Support Funding for?
Aiming High Additional Support funding pays for additional support for children and young people with disabilities, complex health and special needs who access mainstream short break activities. The short break provider can apply for the additional support funding, which allows an increase in their staff ratio. The funding pays for a designated staff member to work with a child or young person who requires additional support whilst attending the short break activity. This funding offers parents and carers a break from their caring duties and creates opportunities for children and young people with disabilities to take part in positive activities with their peers. Funding is limited, therefore we advise you to ensure Additional Support Funding applications are submitted for 4-6 weeks in advance of attendance. The short break provider can apply for Additional Support Funding for a maximum of two sessions per week.
What are the requirements for this funding?
Applications will need to meet these requirements:
The child or young person meets the Equality Act 2010 definition of disability
The child or young person is 17 years or younger
The child or young person lives within the Royal Borough of Kingston upon Thames or the London Borough of Richmond Upon Thames
The requested amount is within the funding limits
Inclusion is the primary purpose of the application
If you have any questions contact:
Jodi Williams - Inclusion Development Officer

Email: jodi.williams@achievingforchildren.org.uk
Phone: 020 8547 6564