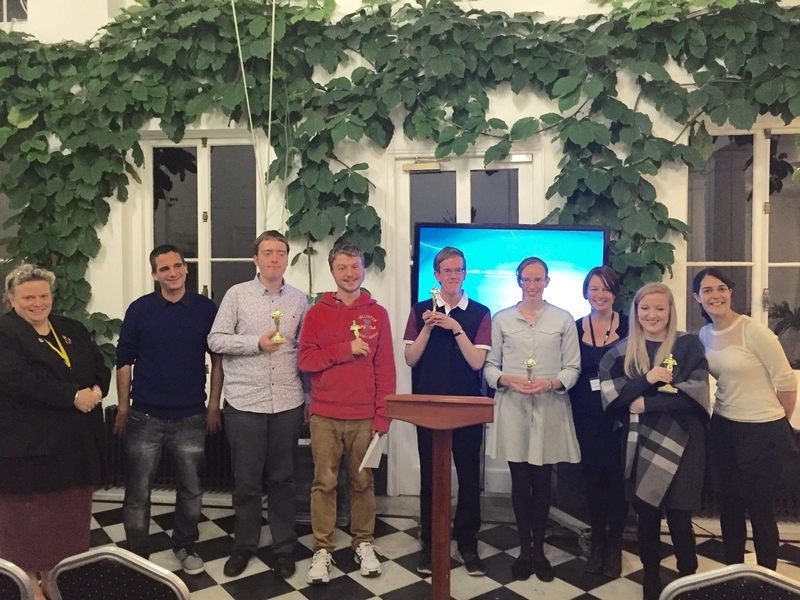 On Friday 30th October 2015, all the Champions had the privilege to be invited to a special awards event at York House in Twickenham.
For over two years, a group of young people with additional needs from Kingston and Richmond, known as the SEND Champions, have been working together with the Participation Team and other professionals to make sure that the views of children and young people with additional needs are at the centre of decision-making around the SEND reforms.
Earlier this year, we decided to collaborate on a collection of six short films to explain about our roles and the reforms to a wider audience of children, young people and their families.
In response to the huge success of the films, and to show recognition for our work, the Participation Team organised a 'Champions premiere evening' in which all of us, and our families, were invited to come together to celebrate the achievements of the Champions project. It was fantastic to watch the films on a big screen within the beautiful York House and to meet with my fellow Champions again. We all received awards for our work.
On behalf of all the Champions, I would like to say thank you to all professionals involved and in particular to Caroline, Tom, Grace and Annabel for their amazing support throughout the project.

Joe Fautley - Kingston SEND Champion