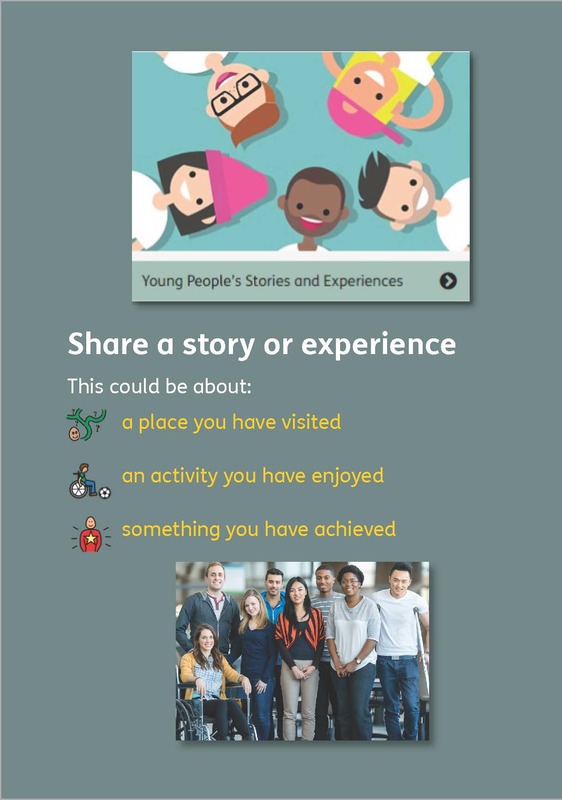 This is an area or children and young people to share their stories and experiences.
Find out more in this leaflet which was designed and developed with young people:
You can see some stories from young people that are already on the Hub. Recent stories have their own page.

Older stories are put together into a 'Stories Library' (opens a new window)
How to share your story or message
You can share your story or message in: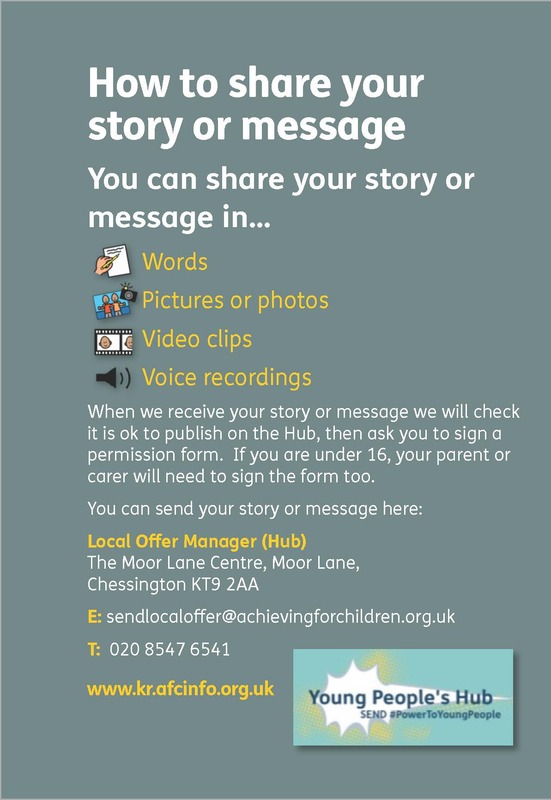 Words
Pictures or photos
Video clips
Voice recordings
When we receive your story or message we will check it is ok to publish on the Hub, then ask you to sign a permission form. If you are under 16, your parent or carer will need to sign the form too.
You can send your story or message here:
Local Offer Manager (Hub)
The Moor Lane Centre, Moor Lane,
Chessington KT9 2AA
E: sendlocaloffer@achievingforchildren.org.uk
T: 020 8547 6541