Easy read guides to information about rights and reasonable adjustments in the workplace



Easy read guide to telling people about your disability or health when you apply for a job (pdf)
Easy read guide about making sure you are being treated fairly at work (pdf)
Information about reasonable adjustments in the workplace (opens a new window)
Disability Confident Scheme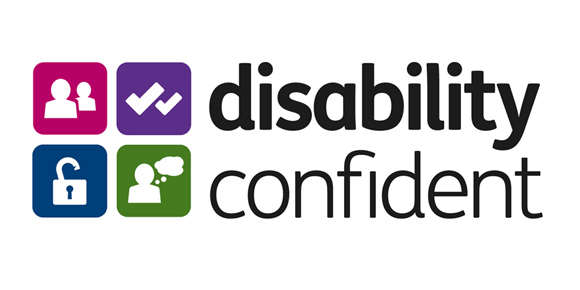 The Disability Confident Scheme was launched by the Government in 2016 to encourage employers to make the most of the talents disabled people can bring to the workplace. This scheme has replaced the previous 'Two Ticks' initiative.
Through Disability Confident, the Government is working with thousands of employers to:
challenge attitudes towards disability
increase understanding of disability
remove barriers to disabled people and those with long-term health conditions
ensure that disabled people have the opportunities to fulfil their potential and realise their aspirations
There are three levels to the scheme. Every employer who signs up to the scheme starts at Level 1 ('Committed') which means that they must agree to the scheme's commitments and agree to at least one adjustment they will make to support the recruitment of disabled people. If employers pass additional tests to prove they are going the extra mile to support disabled people in their workplace, they will reach Level 2 ('Employer') and eventually Level 3 ('Leader').
All employers who are signed up to the scheme must display the 'Disability Confident' logo on their recruitment websites.
Advice if you think you have been treated unfairly at work
If you think you might have been treated unfairly at work and want further advice, you can contact the Equality Advisory and Support Service (opens a new window)
Contact information
​
​
Freephone: 0808 800 0082

Textphone: 0808 800 0084

Or write to them at:

FREEPOST
EASS HELPLINE
FPN6521

Alternatively, you can visit the Equality and Human Rights Commission's advice and guidance pages (opens a new window)