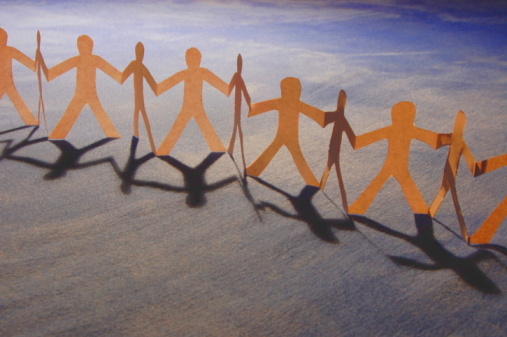 What is the register?

The register is a list of children in the Kingston and Richmond boroughs who have a disability and who receive, or may one day need to use the services from health, social services, education or voluntary organisations. All local authorities are required by The Children's Act 1989 to hold a register.
What is it for?
It is to help Achieving for Children plan local services for children and young people with disabilities, for example, leisure activities, education and short breaks. It is also a contact point for important milestones such as transition to adult services.
What are the benefits of being on the register?
The families of children who are on the register benefit from the following:
You will be issued with a Disability Awareness Card (see information below). This photo card will allow holders to be able to easily demonstrate the needs of their child. The card can support families to gain discounts and carer support in some retail and leisure activity outlets.
You will receive information from the ISCD and other teams within AfC when this is sent out to people on the register.
We may use the register as a resource for consultations with parents and young people on different aspects of the service and feedback.
Who can see the information on the register?
The register is kept on a computer. Statistical information (figures only, with no names) is given to organisations who ask for it. Personal information can only be given to certain people in health, education or social services who need to know it.
Who can register?
We would like the parents of all children and young people who have a disability or young people with a disability under the age of 25 to register so we can make the best plans for the future. No one has to register if they do not want to.
Eligibility criteria for the register ( 2020 - please note eligibility criteria for the register is currently being reviewed)

Register for Children and Young People with Disabilities Eligibility Criteria (pdf)​

Application form
Who should fill in the form?
The parent, carer or guardian of a child or young person with a disability.
A young person with a disability who is under 25 years. You can get someone you know to help you.
All personal information given in this form is covered by GDPR and other legislation concerning storing and sharing data.
Disability Awareness Card

Disability Awareness cards were introduced in response to feedback from disabled people and parents of children and young people with disabilities who didn't want to carry the paperwork proving they were entitled to some form of disability benefit, in order to obtain a concessionary rate, support or extra assistance at venues such as fast tracking at a theme park.

In particular, parents of children and young people with disabilities and special needs, whose disability is not immediately obvious (perhaps autism, global developmental delay) find it hard to explain.

The card will have a photograph of the cardholder and is issued to disabled children and young people who meet the eligibility criteria for the Register for Children and Young People with Disabilities. Many establishments (theatres, museums, attractions, leisure facilities) offer concessionary prices and in some cases offer free entry to a carer or assistant. The card can be used as proof that they are entitled to concessions, discounts or other assistance.

A Disability Awareness card will support families, children and young people when accessing local facilities in Kingston and Richmond and nationwide. It is a good idea to check with out of borough facilities (e.g. Lego land) before visiting that they will accept the leisure card instead of the usual DLA/PIP award or diagnosis letter.

Enquiries about existing card renewals

If you need to renew your card please contact the ISCD Business Support Team at the address below, enclosing 2 passport photos of your child or young person.

Contact:

ISCD Business Support Team

Email: iscd.businesssupport@achievingforchildren.org.uk

Integrated Service for Children with Disabilities​

Moor Lane Centre, Chessington, KT9 2AA