Welcome to the Local Offer webpage for the Moor Lane Respite Centre. Achieving for Children, with Kingston Council, are constructing a new, purpose-built overnight respite facility at the Moor Lane site in Chessington. The building will provide short break care for children and young people who may have multiple disabilities, complex medical needs and challenging behaviour, and who are aged 8 to 17 years. The building will have eight bedrooms, two lounges, an accessible kitchen, and secluded outdoor space. We are excited to be able to work with Kingston Council to develop this new facility that will provide children and young people with quality respite care facilities.
We involved parents, carers and young people in the project in the early stages and your feedback has already shaped and influenced the design of the building. We will continue to seek the views of parents, carers and their children and young people as the project progresses.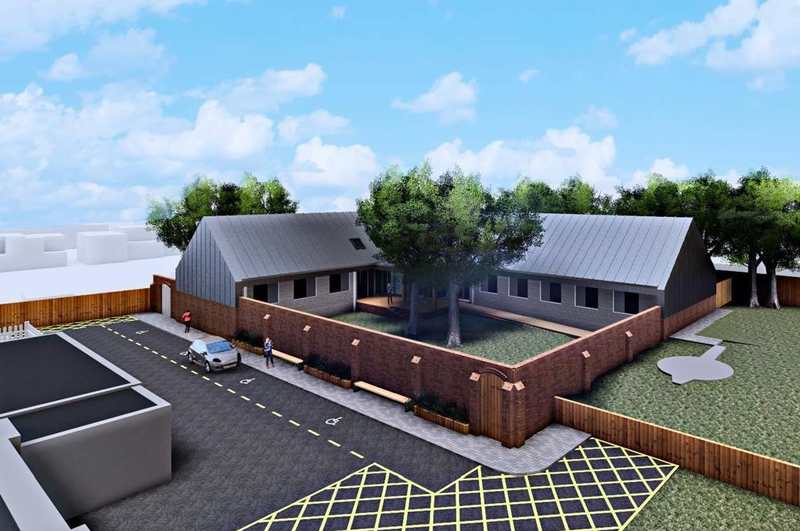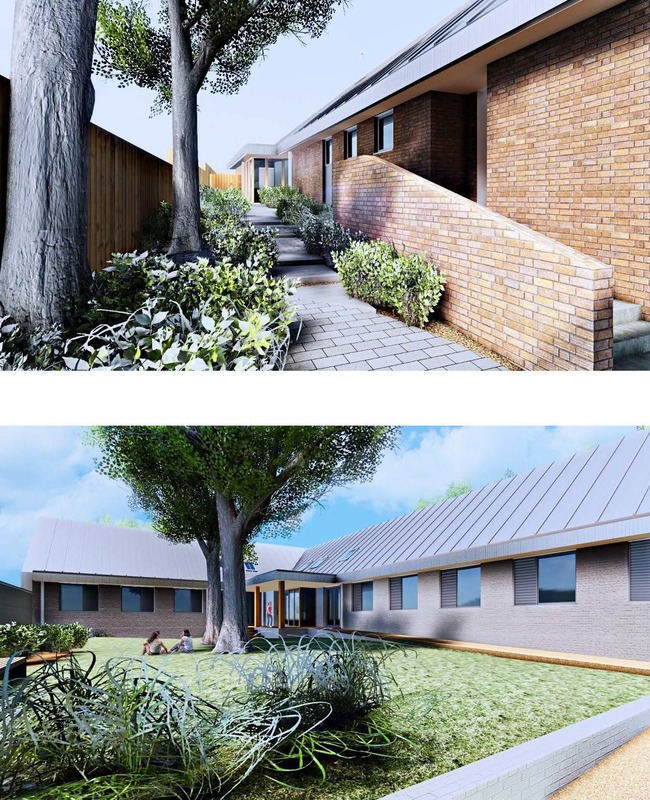 We will use this page to keep you up to date with the progress with the build and to share relevant information as it becomes available.
Latest Update : December 2019
Below is an up-to-date photo of the exterior of the building showing progress made since the last update. The majority of the work now taking place is on the interior, including laying pipework, installing fixtures and fittings and plastering and decorating and we hope to be able to publish some photos of the interior towards the end of January when the building is now due to be completed.




Once the building is handed over by the contractor, the installation of the sensory room equipment and delivery of the furniture will take place. Having previously worked on the design for the garden with young people, we have agreed the equipment and layout with the supplier and installation is scheduled for the new year. The 3D visualisation of the garden area is shown below.

Achieving for Children is continuing to work with Action for Children on the plans for transitioning our young people to the new Centre with the least possible disruption.

Watch this space for new photos during January!
​