COVID 19 - We are doing things differently. Details of activities and how we can offer them will be posted below for each holiday.
This programme is for young people aged 8-17 years old with mild to moderate Learning Disabilities, Social Communication Conditions, ADHD and other additional needs.
This service is funded for young people living in the London Borough of Richmond Upon Thames and the trips are free for everybody.
Phone or email us for more information or to make a booking. We will be happy to talk to you about the needs and requirements of your child or young person.
February 2021
Details of activities each day are shown on the What's On calendar (opens a new window)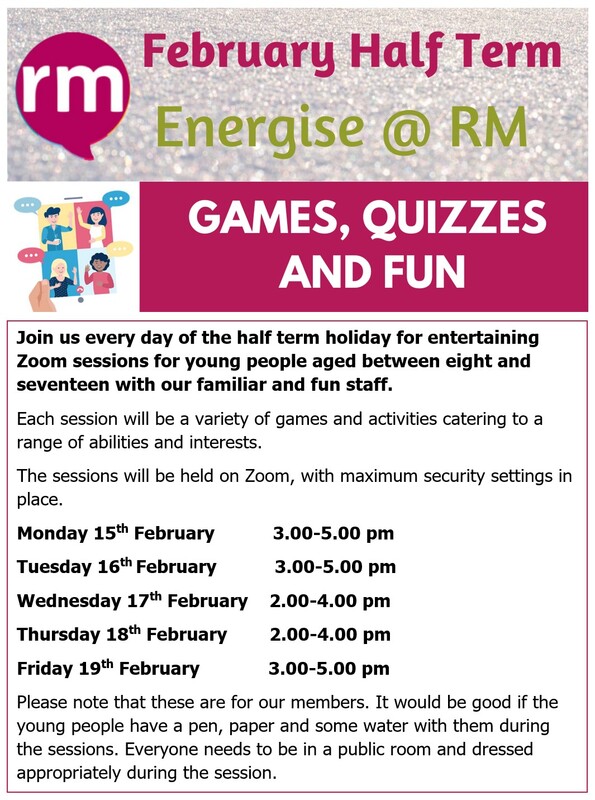 Richard Ferriday, Projects Leader
I am available in the office Monday to Thursday's until 1.00pm.
Email: richard@richmondmencap.org.uk
Phone: 020 8744 1923
Website: http://www.richmondmencap.org.uk/ (opens a new window)