Welcome to the Local Offer webpage for the Moor Lane Respite Centre. Achieving for Children, with Kingston Council, are constructing a new, purpose-built overnight respite facility at the Moor Lane site in Chessington. The building will provide short break care for children and young people who may have multiple disabilities, complex medical needs and challenging behaviour, and who are aged 8 to 17 years. The building will have eight bedrooms, two lounges, an accessible kitchen, and secluded outdoor space. We are excited to be able to work with Kingston Council to develop this new facility that will provide children and young people with quality respite care facilities.
We involved parents, carers and young people in the project in the early stages and your feedback has already shaped and influenced the design of the building. We will continue to seek the views of parents, carers and their children and young people as the project progresses.
We will use this page to keep you up to date with the progress with the build and to share relevant information as it becomes available.

Latest Update January 2019
After hosting a successful provider event at the Moor Lane Centre to inform potential providers and to answer any questions, the tender documents, including the service specification which was reviewed based on feedback received from the survey, were published on 14 January. The contract to provide an overnight respite at the Moor Lane site in Chessington is for a minimum period of 10 years. The deadline for receipt of tenders is 11 February and a period of evaluation of the tenders will then follow. Once the provider is appointed, AfC will be working with them in order to ensure the best possible provision for our children and young people.

Building work has been progressing as planned and here are two photos of the site taken in mid-January and, as you can see, the walls are finished and the roof structure is going on.
Here are a few pictures of the proposed design: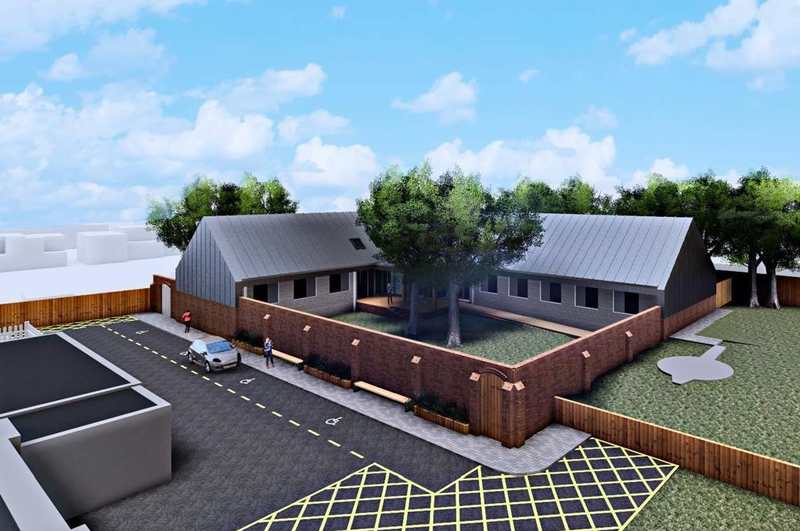 ​