Information about rights and reasonable adjustments in the workplace
Advice from Scope about reasonable adjustments at work (opens a new window)​
Business Disability Forum
Business Disability Forum is a not-for-profit member organisation that makes it easier and more rewarding to do business with and employ disabled people.
They have more than twenty years experience of working with public and private sector organisations, formerly as the Employers' Forum on Disability. Their members employ almost 20% of the UK workforce and, together, they seek to remove the barriers between public and private organisations and disabled people. They are a key stakeholder for both business and government. They have contributed to the establishment and development of meaningful disability discrimination legislation in the UK.
Business Disability Forum provides pragmatic support by sharing expertise, giving advice, providing training and facilitating networking opportunities. This helps organisations become fully accessible to disabled customers and employees.
They build disability-smart organisations to improve business performance by increasing confidence, accessibility, productivity and profitability.
They do this by bringing together business people, disabled opinion leaders and government to understand what needs to change if disabled people are to be treated fairly so that they can contribute to business success, to society and to economic growth.
Disability Confident Scheme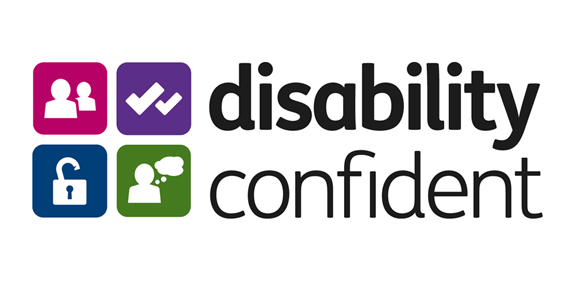 The Disability Confident Scheme was launched by the Government in 2016 to encourage employers to make the most of the talents disabled people can bring to the workplace. This scheme has replaced the previous 'Two Ticks' initiative.
Through Disability Confident, the Government is working with thousands of employers to:
challenge attitudes towards disability
increase understanding of disability
remove barriers to disabled people and those with long-term health conditions
ensure that disabled people have the opportunities to fulfil their potential and realise their aspirations
There are three levels to the scheme. Every employer who signs up to the scheme starts at Level 1 ('Committed') which means that they must agree to the scheme's commitments and agree to at least one adjustment they will make to support the recruitment of disabled people. If employers pass additional tests to prove they are going the extra mile to support disabled people in their workplace, they will reach Level 2 ('Employer') and eventually Level 3 ('Leader').
All employers who are signed up to the scheme must display the 'Disability Confident' logo on their recruitment websites. It is recommended that applicants check if an employer has this logo on their website before they apply.

For more information, please click on the link below.

Disability Confident: Information for employers (opens a new window)