The government funds the first £10,000 (known as 'core') of each post-16 high needs placement in publicly funded schools and colleges. AfC is responsible for commissioning and funding places for learners with SEND who need a higher level of support than this ('top up' funding). Funding for placements in independent specialist providers (ISPs), FE Colleges and sixth form colleges is managed by AfC's 14-19 team.
Funding for all proposed placements in independent specialist providers are agreed by our ISP Panel, which comprises professionals from children's and adult services and from health. The Panel's decisions are made with due regard to the learner's Education, Health and Care Plan and the appropriateness of the provider in meeting the learner's needs.
The planning, placement and appeals process is explained in more detail in the Post 16 High Needs Placement Funding Protocol For Providers 2017/18 (see link below).
​Funding for placements in sixth form colleges and FE colleges is agreed through the 14-19 team with the learning provider concerned, in consultation with colleagues from the Preparing for Adulthood team.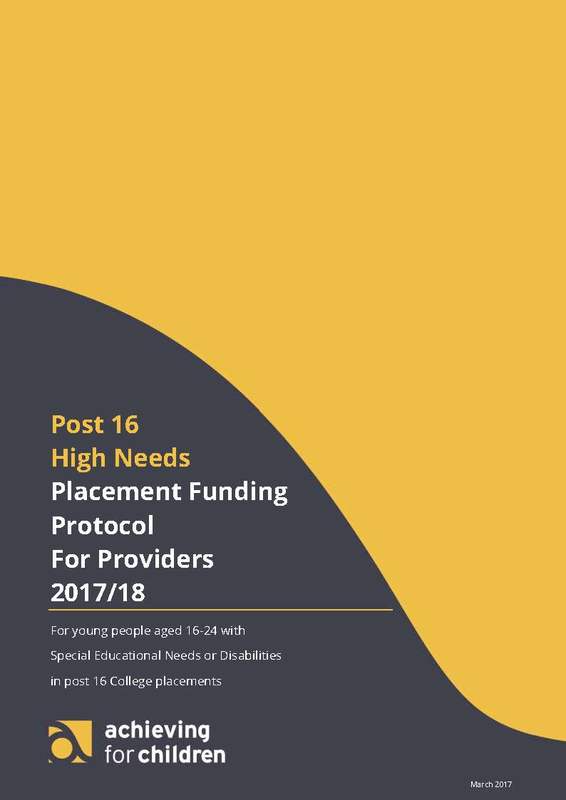 Download the Post 16 High Needs Placement Funding Protocol For Providers 2017/18 (opens a pdf)