​
We need to make sure that all groups of people can get access to the information in the Local Offer.
This includes:
those without access to the internet
people with special educational needs (SEN) and / or disability
people with English as an additional language (EAL)
The Local Offer website already has many accessible features which will help people to access the information including:
accessible font
text only version
high contrast version
Dyslexia friendly colour scheme
ability to change font size throughout
Google translate in community languages
*Text to speech function
* We know that the voice on the text to speech function is not ideal on some browsers. This solution came at no cost. We are looking at other options but many of them come at a significant license cost. We will keep reviewing this to find a solution that is both suitable and cost effective. We are sorry if this causes issuses for some users.
We have already identified other ways in which we might make the Local Offer more accessible in the future such as, creating more accessible guides to services.
Printing pages from the Local Offer
You can print sections using the print icon shown top right of every page. If you don't have access to printing and would like a printed copy of a particular section or document you can request these using the Contact Us form on this site.
For users without access to the internet
We suggest that users without internet make use of the public computers at their local library, or ask at their child's school or college if it is possible to view the Local Offer there. Printed copies of any pages can be requested using the Contact Us form on this website or by telephone on 020 8547 4722 to ask for these pages to be sent. This advice has been included on leaflets about the Local Offer which will be widely distributed across both boroughs.
How to find a public computer in Kingston
Professionals and organisations working with families are prepared to offer assistance to anyone if they need help finding or understanding information on the Local Offer. These include:
Independent Support Organisations

SENDIASS

Parent Representative Groups

Disability Specific Groups

Children's Centres
Local Offer publicity and leaflet
The Jargon Buster
We know that use of jargon and abbreviations makes understanding very difficult for some people. We will try to avoid this and use plain English and explanations where possible. We have developed a jargon buster that is easy to reach from every Information and Advice page using a quick link.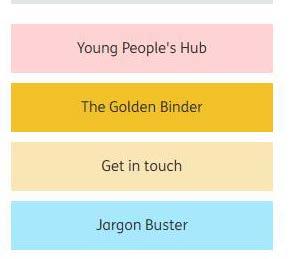 If you spot jargon or find that something is not easy to understand then let us know.​ Use the Contact Us form to tell us what you don't understand and where it is.