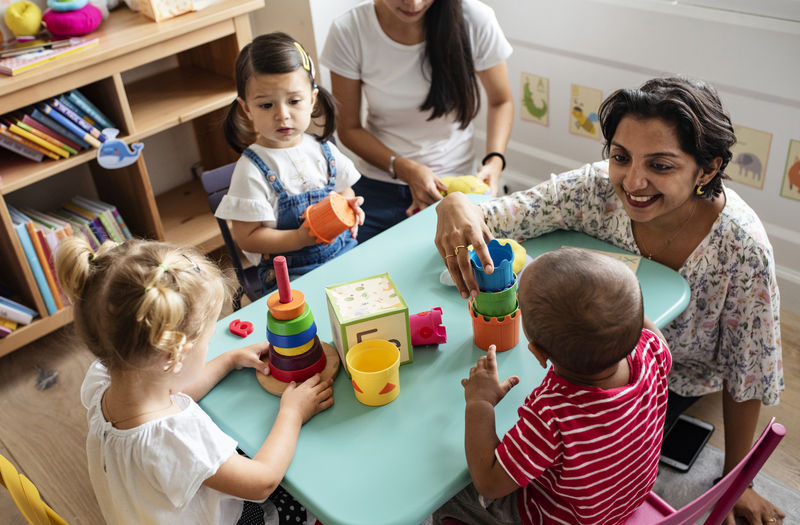 If you have concerns about your child (0 to 5years) you can book on to a virtual Chat and Play session. You can have the opportunity to have an informal chat with a specialist about your concerns.​
Are the sessions free to attend?
Yes, they are completely free of charge for all parents.
When and where will the Chat and Play sessions take place?
They are currently held online unless stated otherwise.
How long do the Chat and Play sessions last?
Parents will be able to book 15-20 minute slots for an informal chat, via video, with one of the local experts.
What concerns can I come with?
We have listed below the advice and areas that we can help with. You can come and chat with our local experts about any concerns you might have, they will be able to give advice and signpost you to further support, if appropriate.
Book on to a session
Latest dates for all the sessions on offer and links to booking forms
Emotional Health Service

Does your child suffer from anxiety, low mood or worrying about things unnecessarily? Would you like help with how to support your child with their behaviour or emotional well being? You can chat to members of our Emotional Health Service.
Educational Psychologists

Are you worried about aspects of your child's social skills or interactions? Concerned about their behaviour? Educational psychologists understand what helps babies and young children grow, learn and develop well. As good listeners, we can help parents to:

• help your child to be social

• manage your child's emotions and their behaviour
Speech and Language Therapists

Do you have concerns about your child's ability to communicate, or their listening and attention skills? Are you worried about the amount of words your child is able to use? Speech and language therapy provides services for children who are having difficulties with the development of their speech, language, communication or feeding. We are available to talk through concerns and give advice to parents who have questions about the way your child is:

• communicating and playing with their friends and family

• understanding language and following instructions

• communicating their wants and needs

• able to listen and concentrate

• speaking unclearly or dysfluent (a stammer)

We can suggest and model strategies that can be reinforced at home.
Portage Service

Do you want to understand the importance of play and know how to use everyday objects in the home to support your child's learning and development? With practical strategies we can support parents to use:

a 'small steps' approach to learning, breaking down goals into achievable targets
everyday activities in the home to support your child's development

We can help to empower parents to make informed choices about your child's development whilst supporting you to feel confident in your own abilities.
Sensory Support Teachers

Are you concerned about your child's hearing or worried they might have Glue Ear? Are you worried that your child frequently mouths objects or is over sensitive to certain sensations, such as noise? We are specialist teachers qualified to work with children and young people with hearing, vision or multi-sensory needs.

We can offer parents:

• practical advice and information on hearing, vision and other sensory difficulties

• games and activities to play with your child to help build listening, looking and attention skills

• information on what to do if you find out your child has 'Glue Ear'

• advice on looking after hearing aids and glasses

• information on squints and patching
Occupational Therapy and Physiotherapy

Would you like to talk to a therapist about any concerns you might have about your child's movement and physical or sensory development? Occupational therapists and physiotherapists help when a child is having difficulty learning to perform a new skill, especially over a longer time than considered typical for their age.

We can offer advice should you have concerns regarding your child's development in the following areas:

• Is your child able to roll, sit, stand, walk, run, jump, climb on play-gyms just like their peers?

• Is your child using their arms and legs symmetrically (the same)?

• Are you worried about their reactions to sensory information?

• Are you worried about how your child uses their movement skills in play?

• Is your child having difficulties with a range of tasks required in their day, such as dressing, eating, toileting?

We can help parents by offering advice, strategies and signposting to further support where needed.