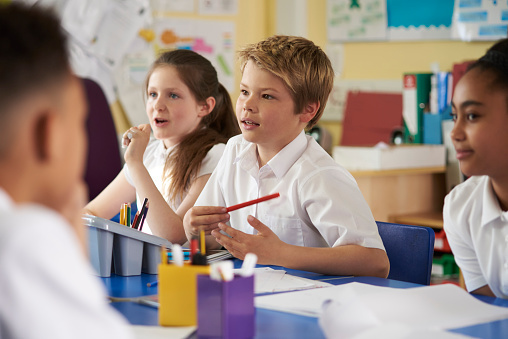 Applying for nursery classes
Schools manage their own application process for nursery class admissions. Schools produce a prospectus or information on their websites which will help you decide how suitable they are for your child. You should visit the school's website or contact the school directly for further information.
Download the Kingston Nursery Education Booklet
Key dates
Applications close on Friday 6 March 2020
Places will be offered by Friday 1 May 2020
Other Early Education options
There are other settings where your child can receive their early education. We suggest that you read the Nursery Education Booklets and 3 and 4 year old funding leaflets below to understand your full options. You should also read the information on our website to find out about:
Please note that the key dates above do not apply to settings that are not classes in schools. Those settings manage their admissions separately and you would need to contact them directly to discuss adding your child's name to their register. However there will be important dates for claiming Early Education Funding that you need to be aware of. Information about this is set out in the 3 and 4 year old funding leaflet below.
Download the 3 and 4 year old funding leaflet for Kingston and Richmond
Applying for schools - Reception age and onwards
All the information for applying for schools, from Reception class and above, in either Richmond or Kingston remains on the individual council websites.
Apply in time
The cut off dates for applying for schools for the academic year 2019/2020 are as follows:
Reception class in a primary or Year Three junior school place - 15 January 2020
Year 7 in a Secondary school - 31 October

2019
The cut off dates are always set around the same times each year but you should always check the exact date to make sure you apply in time.
Visit the Kingston council website
Special Educational Needs or Disability (SEND)
If your child has additional needs or a disability, detailed information and advice about education provision for children and young people with SEND is available in the Education section of our SEND Local Offer.
School Admissions Teams
The School Admissions Team can be contacted Monday to Friday from 9am to 2pm.
School Admissions
Guildhall 2
Kingston upon Thames
KT1 1EU
Kingston
Phone: 020 8547 4610
Email: kingston.admissions@achievingforchildren.org.uk
Richmond
Phone: 020 8547 5569
Email: richmond.admissions@achievingforchildren.org.uk