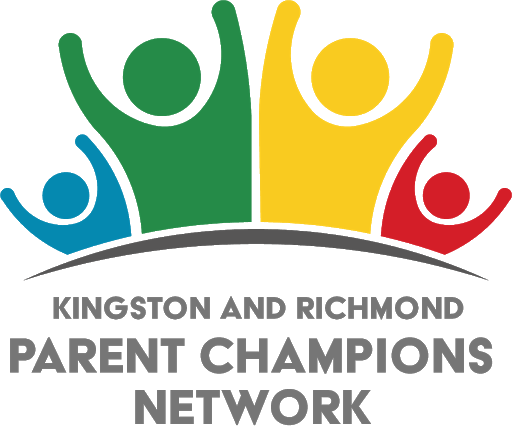 The Parent Champions Network (PCN) has been set up in collaboration with London's Violence Reduction Unit (VRU) and the Mayor of London to provide a network of volunteer parents who can provide non-professional, unbiased support and guidance to other parents who are experiencing Achieving for Children (AfC) services.
Research shows that parents often feel a mistrust towards professionals and services. This project is designed to enable AfC services to better support parents through the use of Parent Champions acting as a friendly face and shared life experience advocate at times of reachable, teachable moments for their young people.
​
What is the Violence Reduction Unit?
Announced by the Mayor in September 2018, the VRU is bringing together specialists from health, police, local government, probation and community organisations to tackle violent crime and the underlying causes of violent crime.
'We believe that violence is preventable'
The VRU is taking a fundamentally different approach to violence reduction – one where the public sector institutions and communities that make up London act together to help cut violence.
The goals of the Violence Reduction Unit are to:
Stabilise and reduce violence across London;
Find the major causes of violence and co-ordinate action across London to tackle them at scale, delivering a long term reduction in crime and associated harms;
Involve communities in the work of the VRU and build their capacity to deliver the best long-term solutions to reduce violence.
More information about the Violence Reduction Unit (opens a new window)
How it works
Once a parent is matched to a Parent Champion, an initial meeting will take place between them with a member of the PCN team.
After this, the Parent Champion will take the lead in deciding how best to provide support and guidance to the parent. Parent Champions will be free to meet the parents in a number of settings based on how they think it's best to engage with the parent, including: coffee shops, parks, local high streets, AfC Youth Centres or Children's Centres; as well as online provision such as Google Meet and Zoom.
If you'd like some support from a parent champion, please contact the PCN team on parentchampionsnetwork@achievingforchildren.org.uk or call 07597 528750
You can also find help and support through these charity organisations:
Family Lives

Provide varied support for families including Action for Prisoners' and Offenders' Families.

Phone: 0808 800 2222

Email: askus@familylives.org

Website: familylives.org.uk
Missing People: SafeCall

SafeCall is a confidential, non-judgemental, specialist support service for young people and their families living in England and Wales, who are worried about or affected by county lines.

Phone: 116 000

Website: missingpeople.org.uk
Off The Record

Provide free counselling to 11 to 24 years olds in the Richmond Borough

Phone: 020 8744 1644

Website: www.otrtwickenham.com
ReThink

Provides expert, accredited advice and information to everyone affected by mental health problems.

Phone: 0300 5000 927

Website : www.rethink.org
Safer London

Provides information, support and guidance to young people and families affected by exploitation and violence.

Phone: 020 7021 0301

Email: referralandassessmentteam@saferlondon.org.uk

Website: saferlondon.org.uk