↵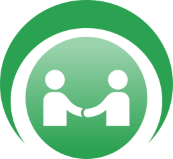 Autumn Term 2020

Funding Term: 1st September 2020 - 31st December 2020
​
Portal Opening Dates:

| | |
| --- | --- |
| Portal open for actuals | Monday 7th September 2020 |
| Portal closes for actuals | Monday 9th November 2020 @ 9am |
| Original Headcount day | Thursday 1st October 2020 |
| Headcount day | Thursday 5th November 2020 |

Should you have any enquiries please email early.years@achievingforchildren.org.uk
Access to the Provider Portal

Log in to the AfC Provider Portal(opens a new window)
Forgotten your password?

If you have forgotten your username or password, or if you have any issues using the Provider Portal please contact us:

Email: early.years@achievingforchildren.org.uk

Requests for password changes or reminders must be made by email from the email address linked to the account.

If you would like to request a new user account be set up, please complete the online form below to request a username and password for the Provider Portal.

Request a new user account for your setting here (opens a new window)

Please note that this service is only currently open to providers on the Kingston or Richmond Directory of Providers.
Early Education Funding – Provider Portal Training

Session includes: how to use the Provider Portal, having the correct paperwork in place, when and how payments are made to providers

Follow these links to book if you are; a provider newly signed up for funding for the Autumn Term, new to a funding role or feel that you may need a refresher for the new year.

New Provider Portal Training Dates to be announced soon.
Early Education Funding and Compliance Training

Session includes: Understanding types and eligibility of EEF, sustainable models of delivering EEF, working within statutory compliance, reviewing documentation and paperwork in line with guidance, communicating your EEF model to parents and carers.

No dates available

Please note - the description currently published when booking refers to 30 hours, however the training delivered will cover the processes required for all streams of Early Education Funding)​

If you have any questions about the training please email early.years@achievingforchildren.org.uk and mark your questions for the attention of Anita Board.
Provider process for Early Education Funding

If you are new to using the Provider Portal (to claim funding), use our Provider Process for Early Education Funding below to help you understand how you can start claiming funding:
Documents
Retaining documentation

Completed parental declaration forms will need to be retained by the childcare provider and should not be posted to Achieving for Children. The completed forms should be kept for seven years for audit purposes.