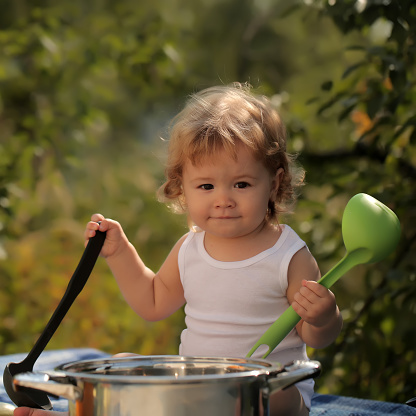 How to start the process
To become a registered childminder in the Royal Borough of Kingston or London Borough of Richmond you will need to complete the following phases:
Attend the Childminder Briefing Session

Mandatory training (more details below)
You can book onto briefing sessions of your choice using the online form at the bottom of the page.
If you do not live in either Kingston or Richmond borough you should contact your own local authority for advice on becoming a childminder. However, we do welcome out of borough attendees if they would like to book onto our briefing sessions.
Before progressing with childminding as a career option you need to consider the following:
How long will it take?
You need to take into consideration the time it will take to complete all of the mandatory training and preparation work required before you will be able to start working. This may be several months.
How much will it cost?
Setting up your childminding business will incur necessary financial commitments for example:
Training course between £100 - £300
Paediatric First Aid between £80 - £120
Health Declaration between £20 - £80 (approx)
Enhanced DBS Checks for everyone over 16 living or working on the premises £40 per check
The Professional Association for Childcare and Early Years (Pacey) has launched Business Smart, which is a collection of ideas, inspiration and tools to help new and existing childminders in England develop a sustainable business.
Impact on your home and family
Childminding is an excellent way to work from home that incorporates the care of your own children however you need to consider the implications to your family.
Record keeping and paperwork as a childminder
Running your own business and maintaining good records will mean allocating time to completing the necessary paperwork (outside of time working with the children).
All childminders must have sufficent understanding and use of English including keeping records in English (paragraph 3.26 of the statutory framework for the early years foundation stage).
The statutory framework for the early years foundation stage (EYFS) sets out the legal requirements relating to learning and development and safeguarding and welfare that all Ofsted registered Early Years providers are required to implement.
Statutory framework for the early years foundation stage (Sept 21) - opens a link
Briefing session
This session will last up to 2.5 hours.
This session will look at:
The different options for registration, Ofsted or Childminder Agency
The role of the regulatory bodies including who needs to register and why.
The requirements for registration and how Ofsted or Childminder Agency will decide if you are suitable to register as a childminder.
The legal requirements for registration.
The specific requirements for learning and development and for safeguarding children and promoting their welfare as set out in the statutory framework for the early years foundation stage (EYFS).
The maximum number of children a registered childminder may look after.
An outline of the options available for training, including the AFC Introduction to Childminding course
How to prepare for your registration visit.
Book a place on the a briefing session
There is no charge for attending a Childminding Briefing Session.
To book on a briefing session, please find links to the choice of dates below. You will need to set up an account with AFC CPD Online (opens a new window) before you can book onto a briefing.
All sessions run in the evenings from 6pm to 8:30pm and maybe online.

Dates in 2022

Dates in 2023
Mandatory training
Childminders are required to complete the following training prior to registration:
Paediatric First Aid training
Training which helps you to understand and implement the EYFS (if you do not have current training/qualifications in the EYFS)
Contact us
If you have any queries about becoming a childminder, please contact: