Are you a young person who has accessed support from us and is keen to share their views to improve mental health services? If so, join our Recruits Crew/Participation Team to help us make the Emotional Health Service the best it can be!
Made up of young people aged 13+ who have used our services (either for therapeutic work e.g. partnerships/groups, or for an assessment), we work together and put young people's voices directly at the centre of what we do.
What would I be doing?
Interviewing candidates wanting to join the Emotional Health Service (EHS) or a Mental Health Support Team (MHST) in Richmond or Kingston
Attending focus groups to help us understand what we are doing well as a service and what we could be doing better
Occasionally meeting with our current team members to feedback improvements and common themes that arise
All participation is voluntary and on your terms - you will never be expected to attend any participation/recruits crew activities. You come when you want to come and when you are able to make it.
Criteria
Previously had support from EHS or MHST (Mental Health Support Team) in Richmond or Kingston for therapy, group work, or neurodevelopmental assessment
Have completed work with EHS and no longer having support from us (if you are re-referred, participation may be paused on a case-by-case basis)
Over the age of 13
Benefits
All time will be paid and you will never be expected to work free of charge. Young People are paid using gift cards of their choice, which the EHS Participation Team will confirm at the end of every session together.
This can be considered paid work experience, you would be contributing to something incredibly important and this can be hard work. Young People can absolutely use this experience to add to their CVs, personal statements and references can be provided on request.

If you are interested, please email Amelia/Alex on participationehs@achievingforchildren.org.uk for more information. If you are invited to join EHS Participation, you will need parental consent (if under 16 years old) and to complete a consent form. This will be provided before any work with us and must be returned to us within 14 days of your first activity.
Meet our current team
Claudia Dunning
"Hi, I'm Claudia, one of the Recruits Crew and EHS Participation Coordinators! I also work for the Emotional Health Service as an Assistant Psychologist in the core Kingston EHS and Neurodevelopmental teams.
Being part of the Participation Team is an amazing part of my job - hearing the views of wonderful young people who have used and benefited from our service, and seeing their confidence grow is really inspiring. I feel very lucky to be a part of such an amazing project, in which young people are actually involved in decisions about who works in the service - as they should be!
Long may the fun, giggles and Domino's pizza deliveries continue!!"
Lily Gravette-Hales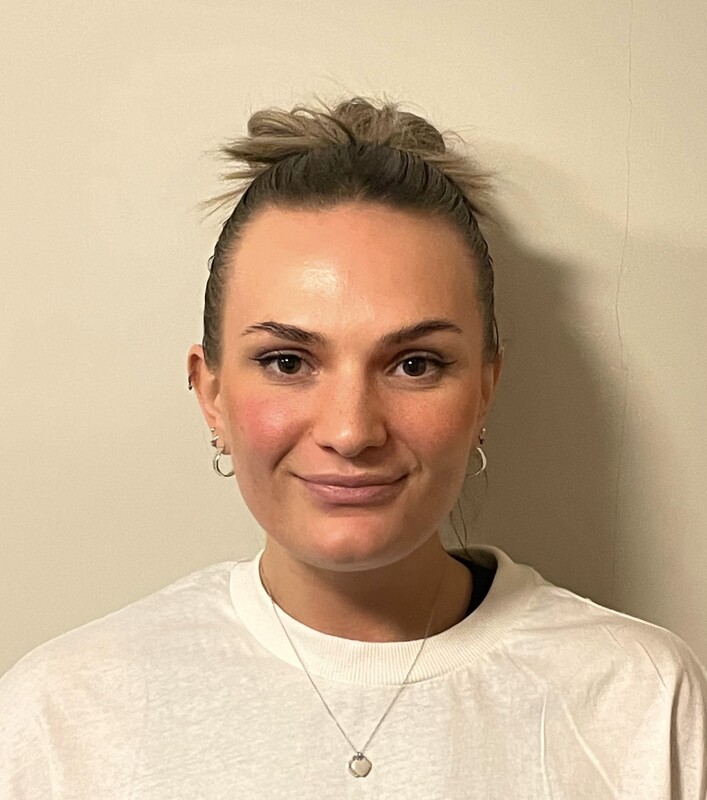 What have young people said?
"Hello! I'm Lily, also one of the Recruits Crew and EHS Participation Coordinators! I am an Assistant Psychologist in the Post ASC Diagnostic Support Service with the Emotional Health Service.

The participation team is such a key part of our service, allowing young people's voices to be heard. Championing inclusion is a core value at Achieving for Children and I would confidently say our young people's panel demonstrates this perfectly! This project allows for young people to make important decisions as to who becomes part of this service, which is so important as they are the ones accessing it!

Second that, Claudia!!"
"It gives you many different viewpoints of reasons why people may want to work with young people, which can be really interesting and teach you a lot!"
"It's made me feel more confident knowing that people care about what I have to say"
"It's comforting knowing that therapists aren't just chosen by managers based on knowledge, but chosen by us based on quality"