Sugar Smart Kingston Launch Event
Sugar Smart Kingston Launched at a school health conference on 1st February 2018 with all primary school attending in the borough and many of its secondary schools. Opened by the Director of Public Health, it is part of a national campaign, SUGAR SMART, led by Jamie Oliver and Sustain.
Kingston invited Sustain to inspire school staff to share their concerns around sugar consumption and get creative with how best to tackle sugar consumption in school settings and promote eating well.
Sugar Smart is led by their public health team in Kingston, and will fit with their health improvement plans.
With 45.8% of adults overweight or obese, and 28.7% of children leaving primary school carrying excess the need for action was clear. Moreover, a recent review of dental health locally in Kingston indicated that the number of children with dental caries is around 1 in 5. A disproportionally high number of children with dental caries given the relative affluence of the borough as a whole.
Kingston plans to roll out the programme in schools and early year setting initially via Healthy Schools London and Healthy Early Years London, with work places also targeted via the Healthy Workplace Charter. Other organisation and business are also welcome.
The key focus for schools is
Simultaneously promoting school dinners and improving packed lunch though implementing healthy packed lunch policy
Adopting tooth friendly only drinks at school (water and or milk) with support from University of Westminster in evidencing water only policies.
School catering is also undergoing accreditation for gold food for life catering mark.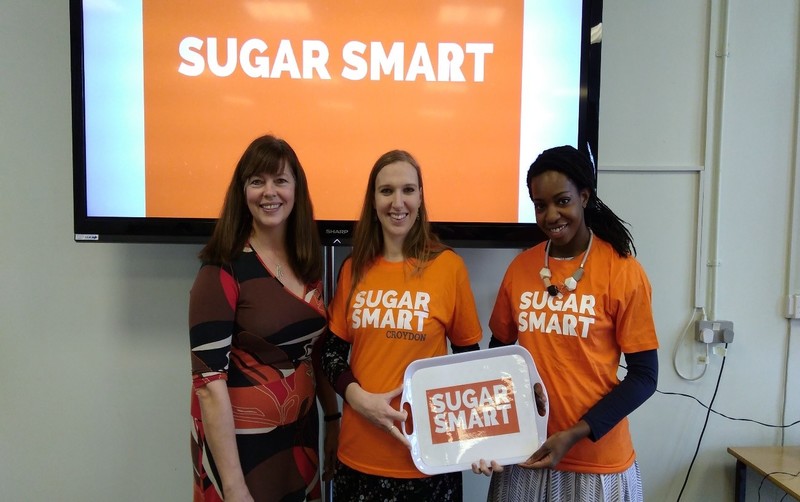 For more information, to get inspired or to make a pledge, go to www.sugarsmartuk.org. If you'd like to be one of the organisations in Kingston taking positive action to encourage people to reduce the amount of sugar they're consuming, email Sugarsmartkingston@kingston.gov.uk or call 0208 457 6815.